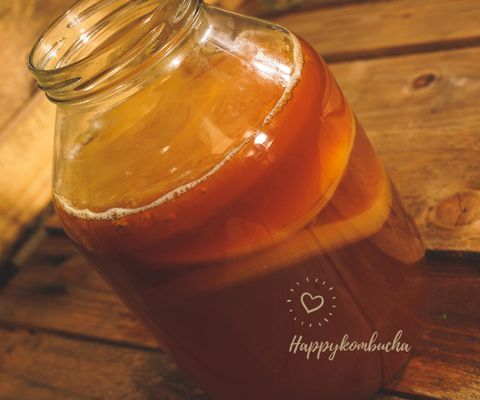 Kombucha tea is an old beverage that is packed with antioxidants, probiotics, vitamins, and minerals. It is great for the health of the digestive tract and the immune system.
Health Benefits of Kombucha Tea:
Contributes to the Management of Weight Loss
There are many probiotics (the "good" bacteria) present in Kombucha Tea, being a favourable change in the gut microbiota and contribute to weight reduction and maintenance. B vitamins serve to increase energy metabolism, and probiotics may result in better gut health.
Enhances the Health of the Gut
Because of the probiotics it contains, one of the advantages of kombucha that has received the most attention and research is its ability to improve gut health. There is evidence to support the use of probiotics in the treatment of digestive health disorders such as diarrhoea and irritable bowel syndrome (IBS). Probiotics are a form of live bacteria.
Enhances One's Psychological Well-Being
Although the effects of probiotics can often be limited to the digestive system, there is some evidence to suggest that they can influence mental health. According to the findings of several studies, probiotics may be useful in improving psychological symptoms such as mood, anxiety, and memory.
Why Should You Choose Happy Kombucha for your Kombucha Tea?
When you purchase Kombucha Tea from us, you not only get a fantastic health beverage, but you also get access to an amazing collection of online information on how to make kombucha tea at home and all the amazing health benefits you are wanting from this delicious beverage.
Cask-brewing our Kombucha teas in traditional charred oak barrels gives it a flavour that is both one of a kind and unmistakable. Our Kombucha is produced utilising traditional techniques and components. We utilise a mixture of the highest quality organic green teas, organic sugar that has not been processed, and natural organic flavourings in our beverages.
This authentic custom kombucha is not mass manufactured but rather brewed by hand in small quantities by our skilled brewers. Because of this, we are able to produce a kombucha with a flavour that is lively, rich in active bio cultures, and full of all the goodness and flavour that one would anticipate finding in a kombucha of superior quality.
Pick your Kombucha Tea flavours
Pick your favourites from the following categories, and don't forget to keep a look out for any of our brand-new or limited-time flavours!
Barrel Booch Original Cask brewed Kombucha 500ml
Barrel Booch Blackcurrant and Blueberry Cask brewed Kombucha 500ml
And many more flavours!