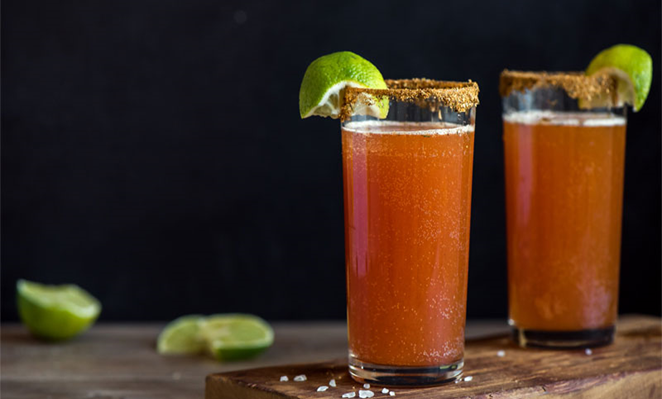 It's that time of year again – summer is in full swing! The days are getting longer, the sun is shining brighter and the ice-cold drinks are flowing. There's no better way to beat the heat than by having a cold beverage in your hand. In this blog post, we will discuss five new cocktails that you can make at home for yourself or serve to friends and family…
The Gin Mule – The last few years, the icy drink of choice on many summer patios was the Moscow Mule. This year, the classic vodka cocktail has been replaced by the Gin Mule, a refreshing twist on the original. The drink combines classic ingredients like ginger beer, lime juice and fresh mint with gin for an elevated take on this old favourite. The herby flavor of gin adds an element to the mule that is truly unique. Include a sprig of rosemary along with a twist of lime to complete the perfect afternoon drink.
The South American Michelada – The Michelada has been a staple of barbecues and family gatherings in Central America for decades. There are many different variations of the cold beer cocktail depending on which country you visit. Some recipes include tart lemon juice, chiles and spices, while others are lime based and salty. There are recipes for many different types of Michelada that can be found on the internet, and mixed with your favorite lager. That said, there are a multitude of ingredients needed to create the layers of flavor indicative of a good Michelada. While there aren't many Michelada mixes on the market, there are a few really good versions that have started to come to market recently. Check out a Michelada Mix to add to your favorite beer, and don't forget to garnish with some Tajin.
The Watermelon Margarita – This summer-time favorite is sweet yet tangy thanks to watermelon that's blended into the cocktail mix of tequila, triple sec and lime juice. It pairs well with chips or salty snacks because it won't just quench your thirst but also satisfy any cravings you may have in between meals. This updated version of the classic margarita is simple enough to be familiar, but exciting enough to please any palate.
Cucumber Basil Martini – Yes, cucumbers are from the vegetable family instead of being fruits! Most people think of detox water when they picture adding cucumber to a drink, but mixing cucumber, basil and vodka can be a truly interesting combination. For your next happy hour, pick up a couple of cucumbers, a handful of basil and some good vodka to create this crowd pleasing drink. Don't forget to shake with ice to provide the cooling effect that truly completes this recipe.
The Strawberry Mojito – This refreshing twist on the classic mojito features strawberry instead of lime juice, giving it an entirely different flavor profile and providing just as much refreshment as your typical mojito but with less tartness. The addition of sugar also helps balance out some of these flavors in order to create something truly delicious!
There isn't anything better than beating the heat with a cool summer drink. These options are just a few of the ways you can cool down and chill out during the hottest months